Classification
| | |
| --- | --- |
| Kingdom : | Plantae |
| Division | Magnoliophyta |
| Class: | Liliopsida |
| Order : | Asparagales |
| Family : | Orchidaceae |
| Scientific Name : | Oncidium sphacelatum |
| Found In : | Namdapha National Park, Mahim Nature Park, Simlipal National Park and Singhalila National Park |
Other names :
Dancing ladies, dancing dolls, Butterflies orchids are some of the popular names of the Orchids.
Description :
Orchids are divided into two basic growth types, namely monopodial and sympodial. Monopodial orchids have a central stem which grows continuously from the tip. They have no pseudobulbs, but produce new growth from the crown of the plant. Flowers are produced from the stem between the leaves, usually alternately from side to side. Sympodial orchids possess a rhizome which sends out a shoot. This develops into a stem and leaves and eventually produces flowers. In time, from the base of this growth, a new shoot develops and so on in a continuous cycle. The buds are often, though not always, protected by a sheath.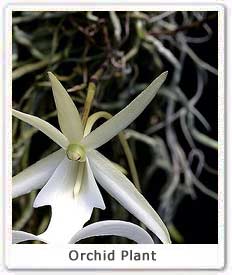 Other Species :
Vanda coerulea, Arundina , Cymbidium, Coelogyne, Dendrobium, Paphiopedilum, Renanthera, Acanthephippium sylhetense, Anoectochilus sikkimensis, Aphyllorchis montana, arachnanthe clarkei, Arundina graminifolio, Cymbidium macrorhizon, Dendrobium densiforum, Didiciea cunninghamii, Eria crassicaulis, Galeola lindleyana, Gastrodia Exilis, Paphiopedilum fairanum, P. druryi, Pleione humilis, Renanthera imschootiana, V. pumila, V. roxburghi
Location :
Orchids are found in almost all the parts of India. They are widely grown in the Namdapha National Park, Simlipal National Park and Singhalila National Park in India.
Cultivation :
Orchid flowers are propagated through the seeds. These flowers need lots of attention and accurate climatic conditions. Orchids need atleast 60%of humidity. If the orchids are grown inside than they do not need much sunlight. But there should be proper ventilation. Orchids need watering from time to time. They prefer fertilizers almost every week. Orchids need hot temperature for its growth. They flower regularly.
Medicinal uses :
The indigenous people of Nilgiris consume the dried and powered tubulers of the terrestrial orchids as an energizing tonic.
Other uses :
Its roots are edible and are cooked.