Classification
| | |
| --- | --- |
| Kingdom : | Animalia |
| Phylum : | Chordata |
| Class: | Aves |
| Order : | Anseriformes |
| Family : | Anatidae |
| Genus : | Sarkidiornis |
| Species : | S. melanotos |
| Zoological name : | Sarkidiornis melanotos |
| Found In | Sultanpur Bird Sanctuary, Manas National Park and Corbett National Park in India |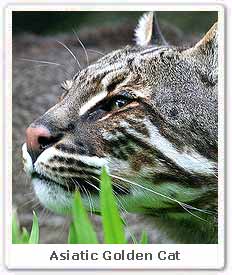 Physical appearance :
They are large size ducks. Males are 76 cm long and weigh around 2250 g. Females are 56 cm long and weigh around 1750 g. Males are usually larger than the females. Their head is creamy white and neck is orange -yellow in colour. They have yellow or cinnamon flanks. Both the sexes have black bills with the males showing a comb on the top. Their lower back is gray and upper-parts are blue black in colour.
Presence in India :
Comb Duck is mainly found in the Northern parts of India especially in the state of Haryana. It can also be spotted in the
Sultanpur
,
Manas
, Batla and Corbett national parks.
Habitat :
Comb duck prefers fresh water swamps and lakes in tropical lowlands. They live in places away from the human settlement.
Diet :
Comb duck feeds on grass seeds, frogs, grain, shoots, aquatic vegetation, invertebrates and small snails.
Reproduction :
Comb Duck reach the level of sexual maturity in 1-2 years of age. They usually mate during the rainy season. They lay nests in tree cavity or on the ground. Females lays 6- 20 eggs, which are yellow white in colour. Incubation rests for 30-32 days and the fledging duration is of 10 weeks. During the mating season males becomes larger than their normal size.
Conservation status :
Least concern. Comb Duck is not an endangered specie. Its population has been continuously declining due to haunting and deforestation.
Lifespan :
The lifespan of the Comb Duck is approximately 20- 30 years of age.