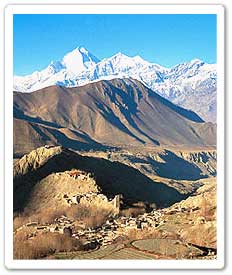 Location :
The state of Uttranchal in the northern part of India.
Time to Visit :
Any Time of the year.
Weather :
Salubrious and Pleasant.
Known For :
The Rich Biological Resource.
Uttranchal
Uttranchal in the northern part of India is blessed with rushing rivers, awesome snow-coated peaks, bewildering lakes, venerated temples and a bursting plethora of flora and fauna. Also known as the "Abode of the Gods", Uttranchal, embraced by the blissful air of divinity and picture-postcard beauty enveloping the Himalayas is a paradise for the nature lovers.
Uttranchal Region
Uttaranchal State is subdivided in two major areas,
Garhwal
& Kumaon. Garhwal comprising the seven districts - Dehradun, Hardwar, Uttarkashi, Chamoli, Pauri, Tehri and Rudraprayag. Garhwal is the prime destination for the devout. It also offers ample scope for wildlife watching and adventure sports.
Rishikesh
serves as the travel hub for the tourists coming to experience the wonders of Uttaranchal's mountains, valleys, rivers, forests, flora and fauna, and its marvellous people.
The Kumaoni region spans across broad plains of Bhabar and Tarai bordering the fertile Gangetic bowl. Kumaon consists of six districts Nainital, Almora, Udham Singh Nagar, Pithoragarh, Champawat & Bageshwar. Refreshing dawns, murmuring dusks, yellow spreads of corn, thick beds of forests, bouquets of pink and red rhododendrons, snowy peaks and famous Corbett National Park, make Kumaon, a dream destination.
Green Tourism in Uttranchal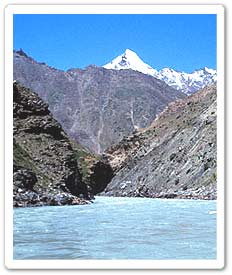 Uttranchal Wildlife Resource
Uttranchal has a fascinating diversity of wildlife. Uttaranchal exhibits a diverse variety of geographical terrain that is an incredible treasure house of
animals
and birds. Starting from the lofty mountains predominantly under a thick blanket of snow, to the river valleys, from the undulating highlands to the densely forested Terai, one finds a rich stock of flora and fauna.
Uttranchal is abound with wildlife resources. In order to protect and conserve its many species of flora & fauna and to enable visitors to view them in their natural surroundings, the state has specially designated reserved areas, national parks and sanctuaries.
Considering the abundance of nature's treasure heaped in and around this park, it is bound to attract a large number of wildlife conservationists, nature lovers and eco-friends to visit this most breathtaking wilderness area.
At present, Uttaranchal Forest Development Corporation takes you to the following sanctuaries for wildlife tours:
Corbett National Park
India's first and finest national park spread over 520 sq. kms., along the banks of the Ramganga river in the state of Uttranchal India. The park offers different kinds of vegetation all along its varied topography, which comprises hilly and riparian areas, temporary marshy depressions, plateaus and ravines. 110 species of trees, 51 species of shrubs and over 33 species of bamboo are found here.
Corbett
, known as the haven for Tigers houses over 50 mammals, 580 birds and 25 reptile species.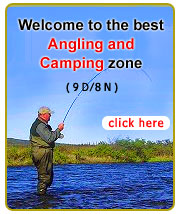 Rajaji National Park
Rajaji National Park is distinct for its pristine scenic beauty and rich biodiversity. A paradise for nature lovers and wildlife enthusiasts. The wildlife of the park is bestowed with elephants, tigers, leopards, deer and ghorals as its best known life forms. Spread over an area of 820.42 sq km, Rajaji National Park is an awe-inspiring ecosystem nestled in the Shivalik ranges and the beginning of the vast Indo–Gangetic plains, representing vegetation of several distinct zones and forest types like riverine, broad–leaf mixed forests, Chirpine forests, scrubland and grassy pasturelands. It inhabits as many as 23 species of mammals and 315 avifauna species.
Govind Pashu Vihar
The Govind Wildlife Sanctuary, situated in the Uttarkashi district of Uttararanchal in the northern part of India. The sanctuary was established on 1st March in the year 1955. It sprawls over an area of 957.969 sq km. The area is housed by a lot of endangered animals and its large area along with the contiguous forests of the neighbouring forest divisions helps in maintaining genetic diversity. This area is very rich in medicinal plants. The scenic beauty of the area is unrivalled.
Valley of Flowers
The world famous Valley of Flowers is situated in the upper expansions of Bhyundar Ganga in the state of Uttranchal India. The valley is spread over an area of 87.5 Sq. Kms. and is 3,250 mts. to 6,750 mts. above mean sea level. Almost 300 species of wild flowers bloom here in natural way.