Location :
In the state of Jammu & Kashmir in the extreme northern part of India.
Time to Visit :
May to November. Avoid the Winters.
Weather :
Dry cold during winter and dry hot during summer.
Known For :
The Rich Biological Resource.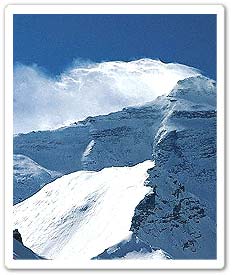 Ladakh
Ladakh in India is a very high altitude cold desert land with a low level of atmospheric oxygen. Occupying an area of some 90,000 sq. km at an altitudes of 2,750 to 6,670 m, Ladakh in northern India is situated between the Western Himalayas and Tibet and holding the enchanting
Hemis National Park
. The pristine beauty and the varieties of activities like trekking,
white-water rafting
, camel and wildlife safaris and sightseeing attracts thousands of people to this region. Besides the scenic mountain landscape, Ladakh is also home to a variety of cultural resources like - local homes and ancient monasteries. Ladakh also supports a high-altitude ecosystem of uncommon and endangered flora and fauna.
Leh, the capital of Ladakh, is dominated by the picturesque palace of the former Ladakhi royal family, together with the Victory Fort, built to commemorate an important 16th century Ladakhi victory over neighbouring kingdoms.
The Ladakh Region
The Nubra Valley, known as a flowering den in the Ladakh region gets covered in endless bushes of yellow and pink wild roses. Once the valley is through with the season of roses around August, a layer of wild lavender spreads gently on it. Nubra is comparatively a warmer valley in Ladakh making it perfect for crops and fruits to grow.
The Diskit Village is located near Khalsar. With apricot plantations all over, the valley is one of the larger village of the Nubra valley. The road between Diskit and the quaint little Hunder Village winds through a gorgeous stretch of sand dunes. A tranquil and pleasant evening can be spent amidst nature with snowcapped peaks in the background.
Eco Tourism in Ladakh
Ladakh Wildlife Resource
Located at the union of three zoogeographic realms, Palearctic, Oriental and Malayan, Ladakh's
ecosystem
is possibly the most unique and by far the most mind-boggling in the world. With its barren plateaus and uplands, Ladakh boasts a distinct alpine, floral and faunal variety. Ladakh houses several flowering plants, a dozen of most rare mammals and over a hundred species of birds in its rugged terrain. Most of the species are classified as endangered or rare.
Ladakh Fauna
The wild yak is to be found only here. The snow leopard is Ladakh's most rare animal. Another one that is unique is the kyang or the wild horse, while at lower altitudes the musk deer too is a rare sight, precious by virtue of its expensive musk. Visitors are likely to spot many marmots, mouse hares, stone martens, red foxes, wolves, ibex, bharal and shapu during the course of their journey but the habitat of the nyan (big horned sheep), chim (Tibetan antelope famed for its fleece-Shahtoosh), goa (Tibetan gazelle), lynx, pallas cat, kyamg (wild horse) and brong dong (wild yak) are still outside the tourists' sphere.
Ladakh Avian Fauna
The avid bird watcher can spend friutful hours by observing Bactrian magpies, grey tits, chough, raven, sparrow, kite, kestrel, Turkoman rock pigeon, chukor, finches, buntings, larks, desert wheateaters, a many more varieties of birds.
To protect & conserve its ecosystem, Ladakh has declared some reserved areas for it ecological sphere. Hemis National Park is one of them.
Hemis National Park
Hemis National Park is a high altitude protected area created in year 1981 in the eastern part of the cold desert of Ladakh for the conservation and protection of its unique flora and fauna. It covers an area of 600 sq km in the Markha and Rumbak valleys.
Dry forests of juniper, birch and fir are found in the park area. Also present are the alpine grasslands and scrublands. Various rare and endangered animal species found in the cold desert area are also housed in the Hemis National Park. Amongst these are the snow leopard, Tibetan wild or kiang, ibex, serow and Tibetan antelope. Amongst the avi fauna population found in the hemis national park are the snow, snow partridge and golden oriole.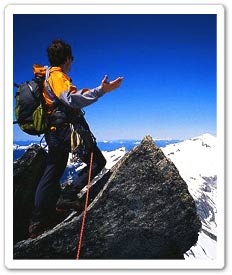 Ladakh Topography
Ladakh is a paradise for trekkers with plenty of options to suit all adventurers and nature lovers. Walk, cycle, raft, ride, tour and discover the local life styles and culture of Ladakh. There are many treks in Ladakh, which combines culture and sport activities. A tour of local monasteries allows one to savour different aspects of Ladakhi culture. The exciting high altitude mountain climb of Stok Kangri (6212 m) combined with the beautiful Markha valley trek are forever popular for it's splendid geography and nature.
Trekking in Ladakh
When Ladakh was first thrown open to tourism an average itinerary encompassed visits to Leh and its environs with some treks into nearby valleys. The most popular of these were the 8-day Markha valley trek, the 11-day Lamayuru-Padum route and the Stok Khangri round trek. Now with growing interest in adventure tourism the focus has shifted to the mysterious valleys of Suru and Zanskar with their spectacular scenery.
Reaching Ladakh
Air :
Indian Airlines operates scheduled services from Srinagar to Leh & Jammu/Leh. Leh airport is 8 km from city center. Jet Airways also operates services between Jammu, Delhi and Srinagar (Sundays only).
Rail :
The nearest Rail Head is Jammu 620 km. from Leh. Jammu is connected to all parts of India through express trains.
Road :
Leh is approachable on State highway from Srinagar crossing high passes, the highest being Fotu-la(13,479 feet). Road communication between Srinagar and Leh is closed between October & May. For local sight seeing taxis and luxury coaches are available.