Location :
Abbey falls is located in the district of Kodagu in the state of Karnataka in India. It lies at the distance of 10 km from Madikeri and 270 km from Bangalore. The best time to visit the falls is during the monsoons. They lie amidst the private coffee and spice estates. Abbey fall is an absolute gem for all the nature lovers.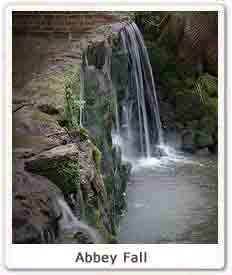 Tourists attractions :
Lovely coffee and cardamom plantations are the treat to the visitors eye. Even during the summers there is plenty of water in these falls. The area is well connected to the road. The roar of the water can also be heard from the road nearby. Venturing into the coffee plantation sand exploring this waterfall is complete fun for the tourists.
Birding and Photography :
Do remember to carry your binoculars along with yourself, as it is popular
birding
site. Abbey is a home to many resident and migratory birds. Spot the minute species of birds. Feel how the chirping of birds, fills the air with love and music. The falls are the haven for the photographers. You can capture the beautiful sceneries of the nearby inn your cameras.
Picnic :
Magnificent hills and greenery around this fall makes it a popular picnic destination among the tourists. Locales as well as the families from the nearby areas are often seen here on the weekends. The fall rushes down in steps to flow as a small river and merges with the Kaveri river during its course. Alluring nature trails and exotic flora makes this place good enough to be visited again and again. Complete peace and tranquility of the region is the another reason why tourists to Abbey wish to spend more and more time here. It is among the favourite locations among the filmmakers.
Excursion :
There are many sightseeing places around Abbey, which are worth seeing. It includes Iruppu waterfalls, Tadiyandamol, Talakaveri, and Bhagamandala.